The English text is being reviewed. Below you can read the automated translation. Please reach out to us for exact information in English.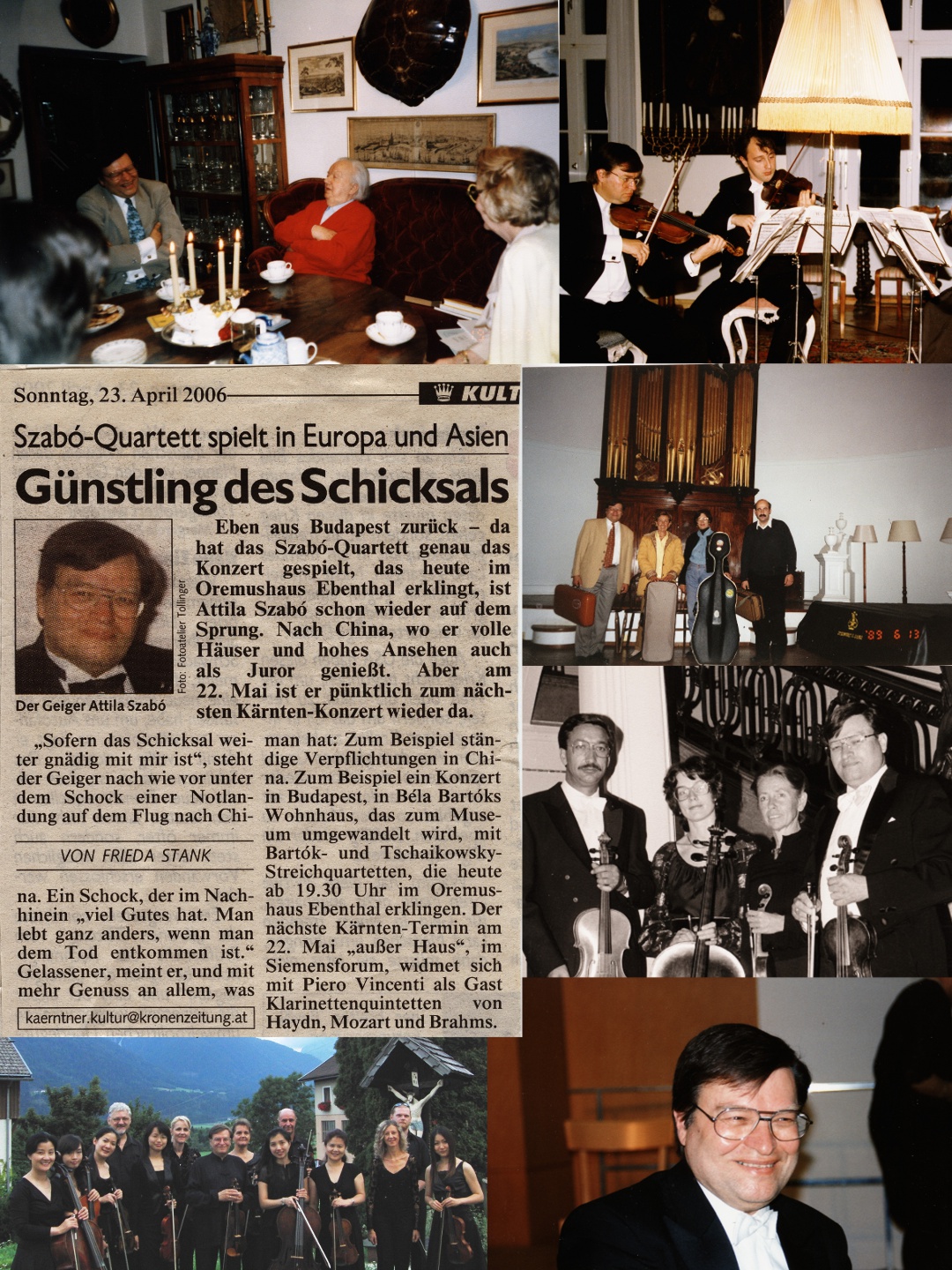 "HE STUDIED VIOLIN AT THE BUDAPEST CONSERVATORY WITH MARGARIT LANYI, WHO TAUGHT HIM THE FAMOUS SCHOOL OF KARL FLESCH. IN 1960 HE WON FIRST PRIZE IN THE NATIONAL MUSIC COMPETITION WITH VIOLIN DUO AND STRING QUARTET.
ATTILA SZABO ENJOYED THE COMPANY OF ARTISTS SUCH AS TAMAS VASARY, ADAM MEDVECZKY, CSABA ONCZAY, LIVIA REV, JÖRG DEMUS, ADAM FELLEGI, LUCIA MEGYESI SCHWARTZ AS CO-SONGWRITER AT HIS SOLO CONCERTS."
"FOUR YEARS OF STUDY AT THE SALZBURG MOZARTEUM WITH ONE OF THE MOST IMPORTANT MUSICIANS OF THE 20TH CENTURY, THE WORLD-FAMOUS VIOLINIST, CHAMBER MUSICIAN AND CONDUCTOR SANDOR VEGH"